FEATURES
Blendy Dome VJ unique characteristics
Go to Access all domes
Access all domes
You can now go and map any dome. Simply plug your laptop to the projectors and start mapping. Save dome time and simulate beforehand: you can choose the dome diameter, dome horizon and dome tilt. You can layout projectors around the dome mimicking real world: the software calculates the Lux index of your project.
Once finished you could share your setup with other BlendyDome VJ users.
Go to Map and Slice easily
Map and Slice easily
Dome Mapping and Real time domemaster slicing never been so easy. Choose the Blueprint, map it, blend the outputs press play and go! Load the files in your favourite syphon player and BlendyDome VJ will slice and perfectly map and blend all the outputs: vertical and circular soft edge blend with the "Blendy" exclusive RGB-based blend positioning.
Go to No Dome, no problem
No Dome, no problem
Simulate projectors setup and navigate in your virtual dome just like a video game. BlendyDome VJ can also be used as a pre visualisation tool for your fulldome creations. It allows content producers to try out they productions on the go. Simply create your content and load it in. It supports various video files and Syphon.
Go to Yes Syphon, of course
Yes Syphon, of course
Connect your favorite syphon-able VJ software to BlendyDome VJ and you are ready to go. Mix in or generate your domemasters and send it to the Dome mapping software. Do you want to record your slices? No problem! Just use the Syphon Recorder and record.
BLENDY DOME VJ
The Fulldome Mapping Software
Next generation fulldome application
BLENDY DOME VJ is a next generation fulldome application developed by StudioAvante and United VJs.

BLENDY DOME VJ is a realtime domemaster slicer designed for Fulldome VJing. BLENDYDOME VJ do all the distortions needed to project on the curved surface, sending the output to up to 6 projectors.

BLENDY DOME VJ is the fulldome mapping tool and It previews fulldome content in 3D.

BLENDY DOME VJ reads any Syphon Server playing up to 4K Domemaster medias, as well as Quicktime files (optimized for the HAP codec).

You could create fulldome content using BLENDY360CAM, our plugin to Maxxon Cinema 4D. If you need more power to render complex 3D Fulldome scenes we recommend the render farm service offered by SuperRendersFarm, as they support BLENDY360CAM plugin.
Fully compatible with Datapath x4 / FX4 and Matrox TripleHead DP Edition

• Macbook Pro Retina • MacOS 10.10 or later • NVIDIA or ATI Graphics Card • 8 GB of RAM • 256GB SSD HD

• MacPro 6 to 12 Core • MacOS 10.11 or later • AMD Fire D700 • 64 GB of RAM • 1TB SSD HD

• Syphon (Resolume, Modul8, VDMX, Arkaos, VLCSyphon) • Static images (PNG, JPEG) • Up to 4K x 4K 60fps
CREATED BY
The Fulldome specialists from United VJs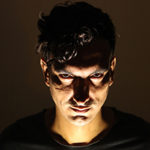 VJ ZAZ
Project Lead & 360 Artist
New-media artist, director and one of the principle organisers of the film festival FULLDOME UK. In the field of fulldome, he also works as a software menthor and systems integrator for VJing in digital planetariums.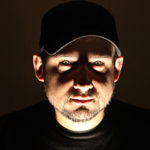 VJ and creative coder specialized in the development of software tools for animation, projection mapping, interactive installations, procedural art and video games. He is the coder behind BLENDY VJ and the BLENDY DOME VJ.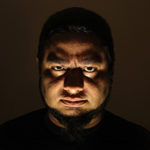 VJ SPETTO
Boss & Strategy
Director, VJ, Content Producer. Specialist in projection mapping, VJing, Video Performance and Interactive instalations. Over the past 20 years he has performed in all major cities in Brazil and all over the world.
WHAT THEY ARE TALKING ABOUT
We Domecratize the Immersive Cimema!
Download and try BlendyDome VJ now!